A lady's world does not have to revolve around clothing. She does, after all, have all sorts of very important matters to consider. However, as someone who presents herself impeccably well, style should play an impactful role in her life. This requires that she knows what works for her body and in the case of this lesson how to refer to her clothing. This means knowing the appropriate fashion vocab for each shape, silhouette and style.
For example, you may look best in a dress that nips in at the waist and gently widens towards the knees. In this case you should know to ask for an a-line skirt. Or perhaps you need to clarify between a grecian and a cowl neckline.
Knowing the vocabulary to  describe and decipher your wardrobe will help you swiftly master your personal style and learn that much faster what precisely works for you (along with impressing the sales staff by sounding like a seasoned stylist).
To review these terms please refer to the charts below, which I gratefully found through Enerie (if it interests you, they have many other wonderful charts as well)!
To familiarize yourself  with these terms have a look through your current wardrobe and try to describe each piece using the charts. You can also practice by identifying and labeling items you see whilst shopping. That way the next time you're running in for a last minute emergency cocktail dress you'll know to ask for a circle skirt dress with a peter pan collar and bracelet length sleeves.
SKIRTS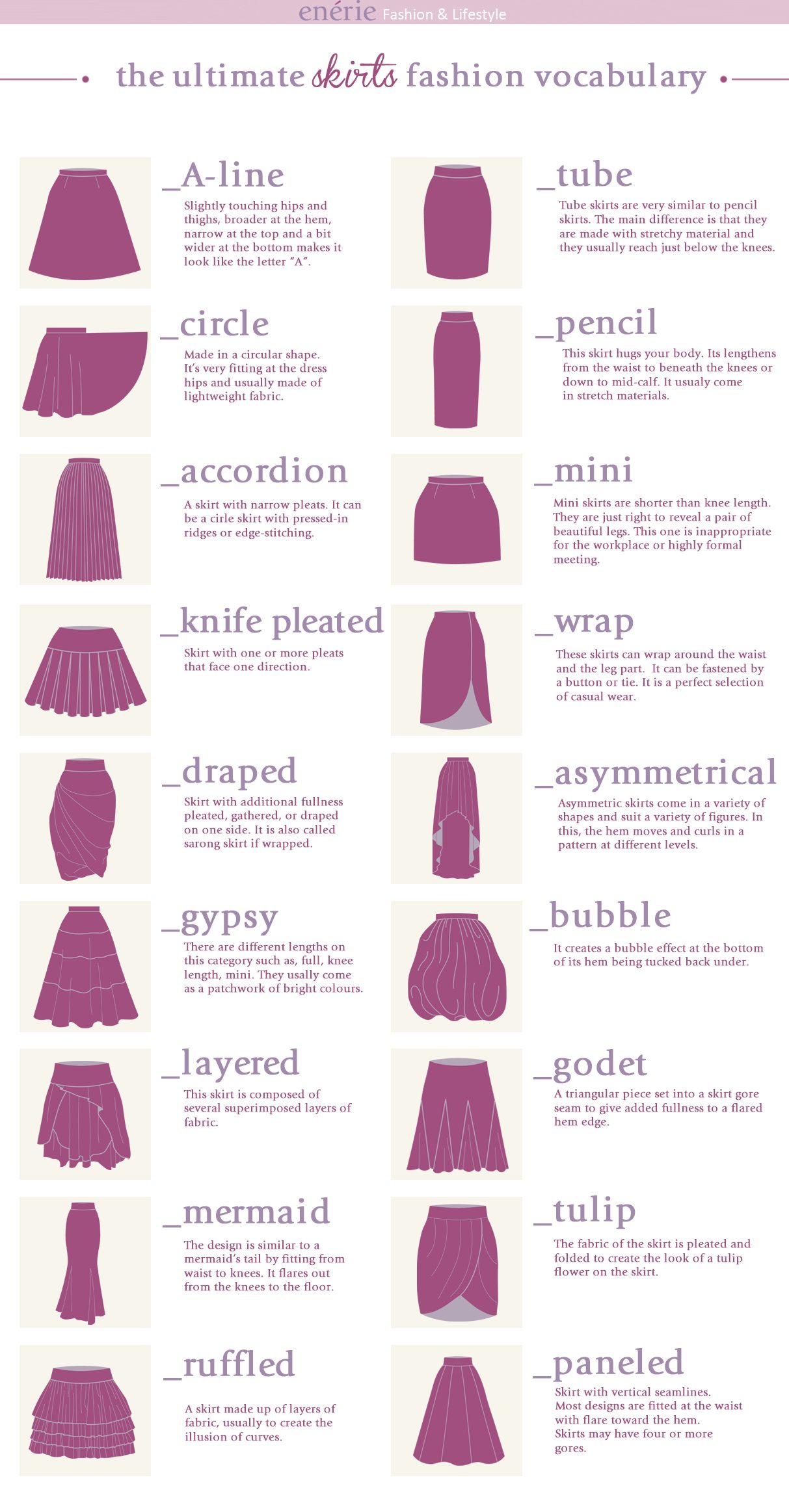 SLEEVES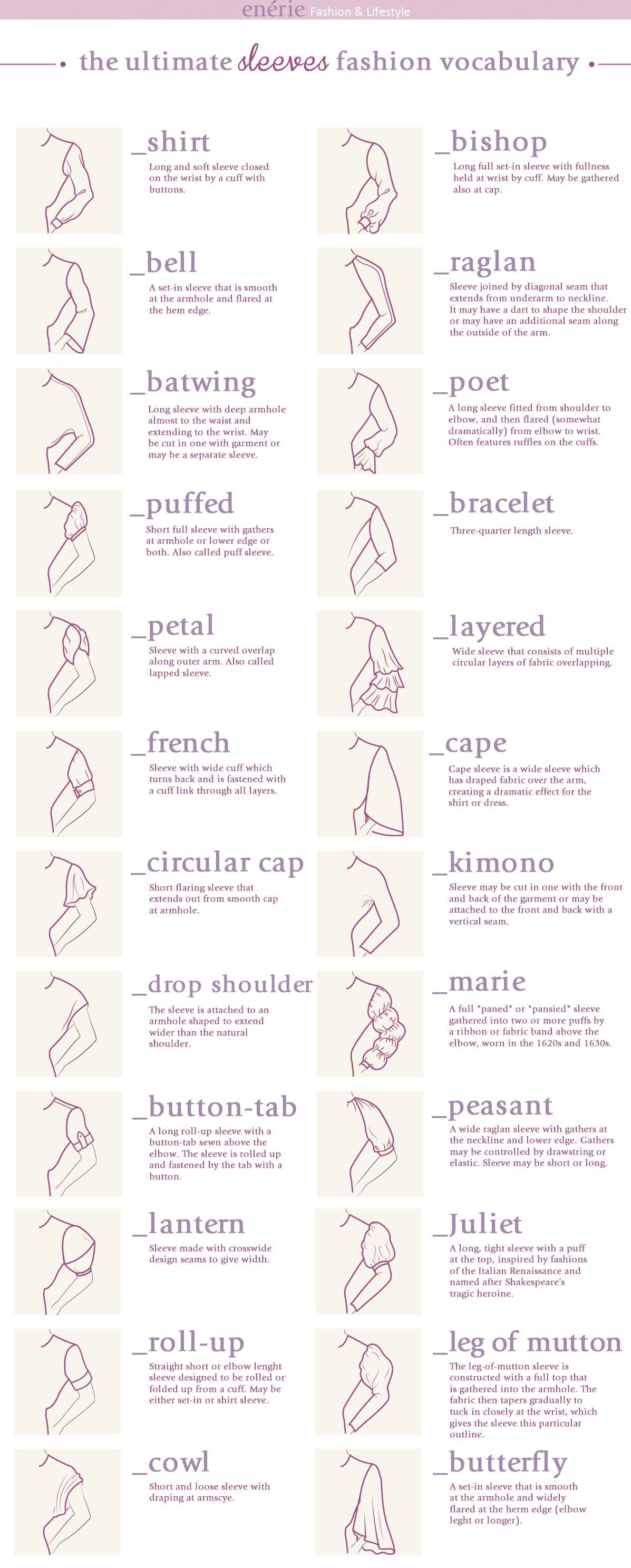 NECKLINES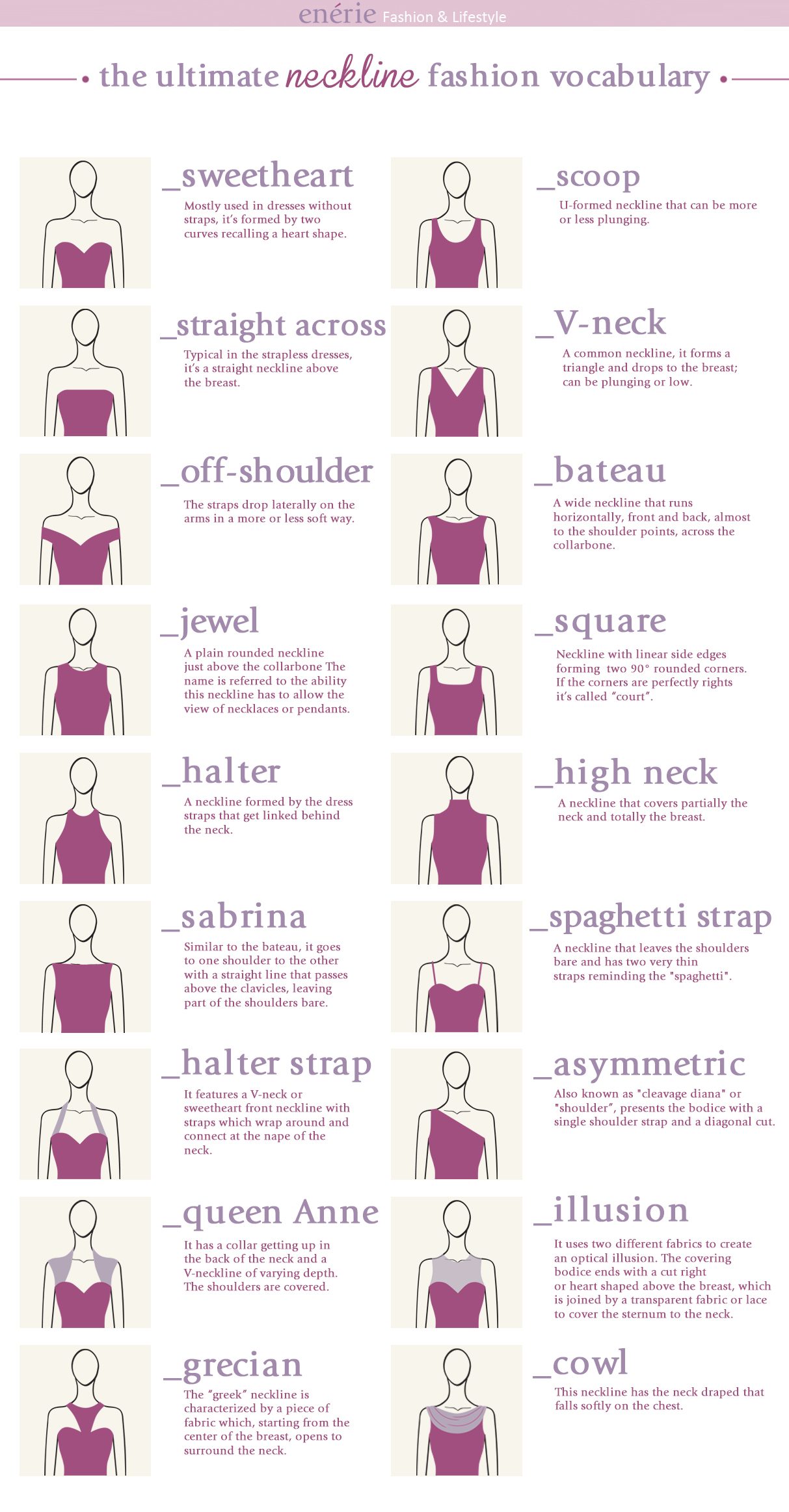 COLLARS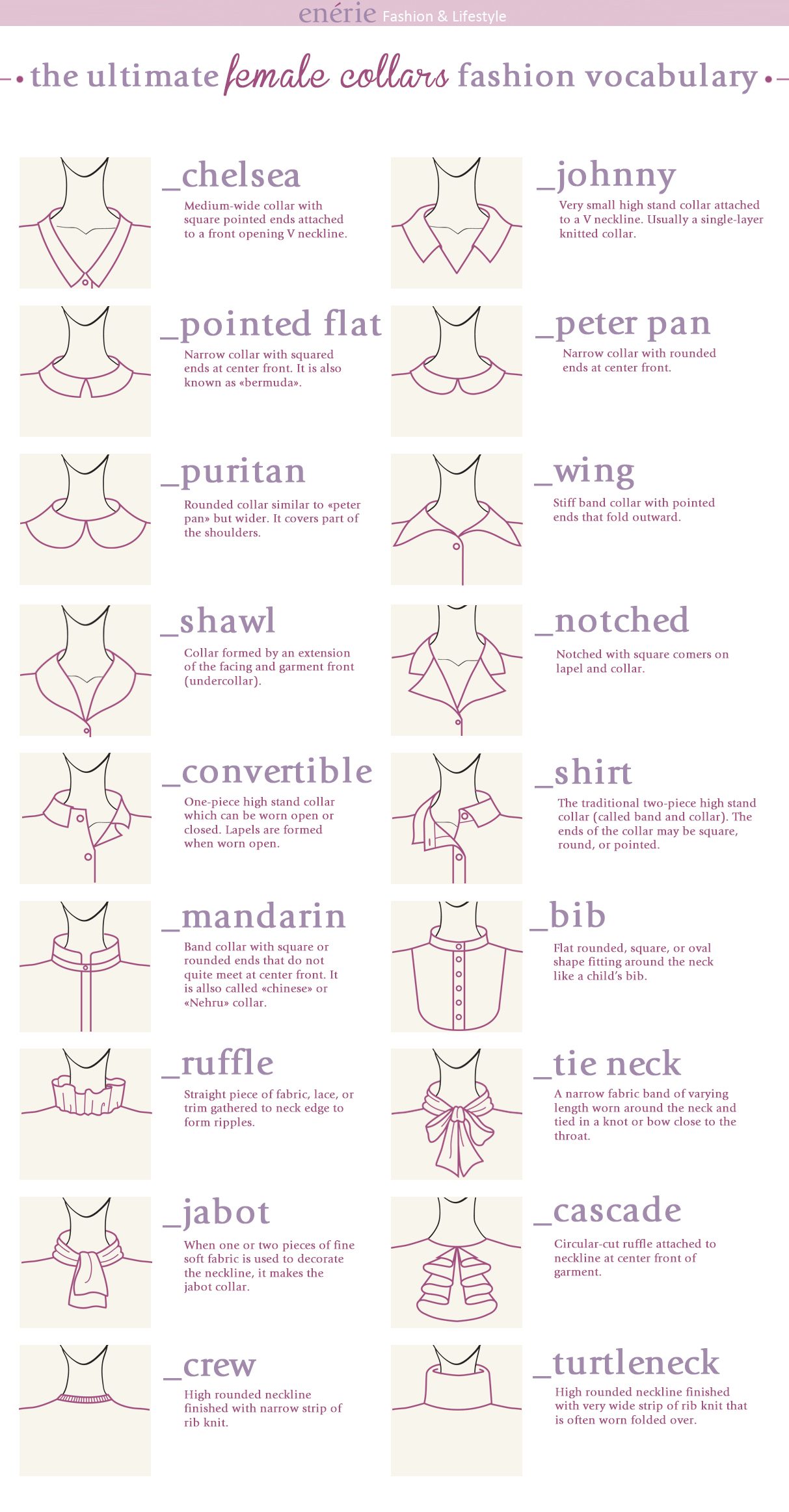 TROUSERS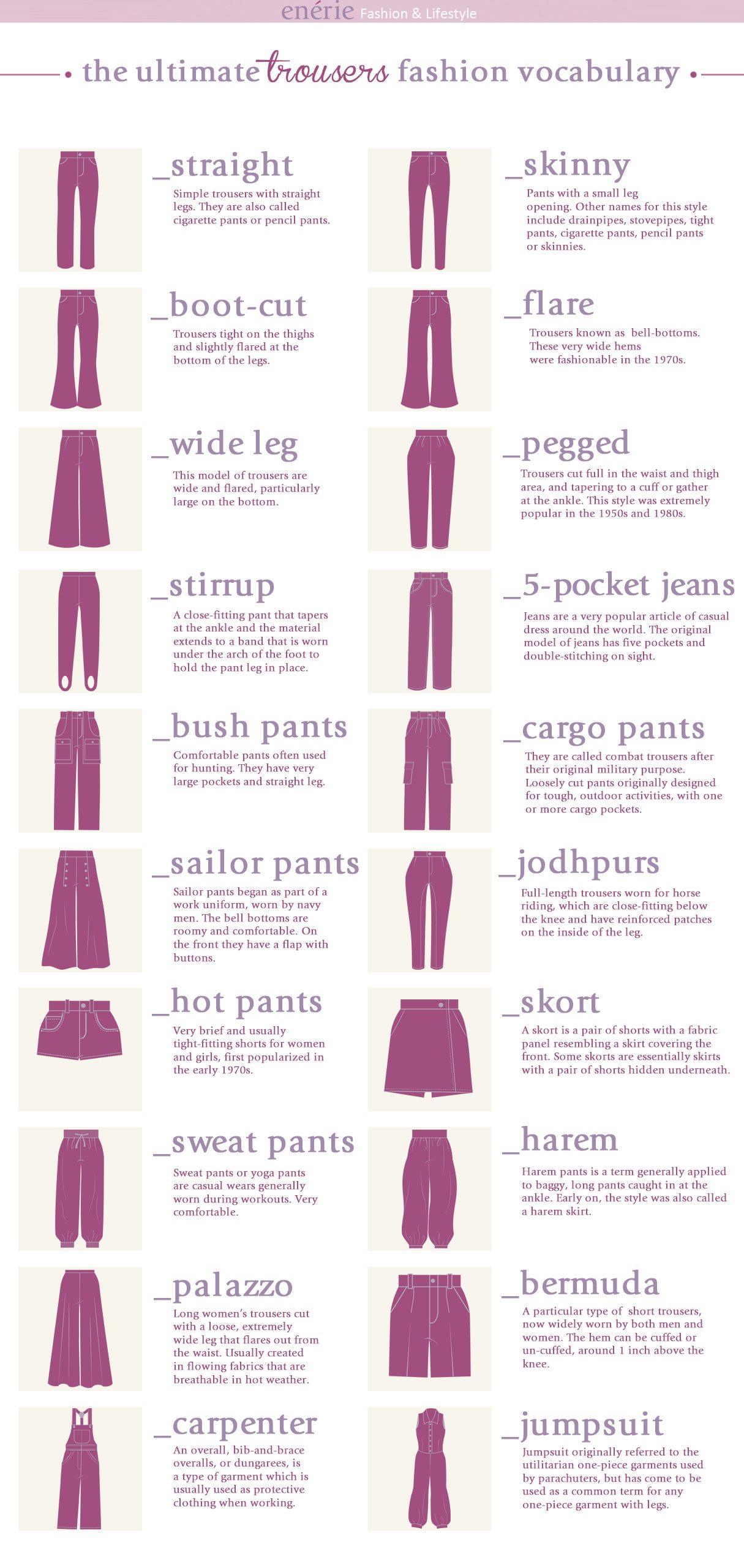 HOMEWORK: As previously mentioned, take a look through your wardrobe and practice naming each shape and style you see until you sound like a pro stylist!

Photo Courtesy: https://enerie.wordpress.com, wisegeekedu.com