Royal Ascot is one of the premier events of the English social season dating back to 1711 when Queen Anne organized the first race meeting at ascot. Royal Ascot as we know it today is said to have begun in 1807 with the introduction of the Gold Cup.
Although horse racing is the main event a huge focus goes towards the fashion, in particularly the hats. It's prime occasion to dress your best and make a statement but to do so it's important to keep in mind the traditional British dress code especially depending on which enclosure you will be visiting.
The Royal Enclosure requires the most formal and traditional dress while the Queen Anne Enclosure and Windsor Enclosure are respectively less formal. However regardless of your seating it's an occasion to dress smart and show your elegant side.
Even if allowed, refrain from low cut tops, overly short skirts or too high heels. Think sophisticated and slightly conservative. You mustn't be boring though. Have fun with color, prints and particularly hats! Just remember to select a headpiece that complements your face shape and size. It's better to stand out in a slightly understated yet completely stylish way.
Take a look below at the official dress code guidelines set by Royal Ascot. I also enjoyed their refreshing style guide video.
ROYAL ENCLOSURE
Ladies are kindly reminded that formal daywear is a requirement in the Royal Enclosure, defined as follows:
Dresses and skirts should be of modest length de ned as falling just above the knee or longer.
Dresses and tops should have straps of one inch or greater.
Jackets and pashminas may be worn but dresses and tops underneath should still comply with the Royal Enclosure dress code.
Trouser suits are welcome. They should be of full length and of matching material and colour.
Hats should be worn; however a headpiece which has a solid base of 4 inches (10cm) or more in diameter is acceptable as an alternative to a hat.Ladies are kindly asked to note the following:
Strapless, o the shoulder, halter neck and spaghetti straps are not permitted.
Midriffs must be covered.
Fascinators are not permitted; neither are headpieces which do not have a solid base covering a su cient area of the head (4 inches/10cm).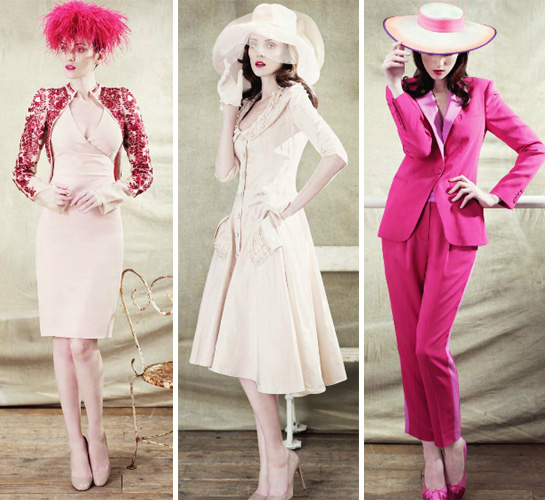 QUEEN ANNE ENCLOSURE (Grandstand)
Ladies within the main Queen Anne Enclosure area are encouraged to dress in a manner as befits a formal occasion and ladies are kindly asked to take note of the following:
A hat, headpiece or fascinator should be worn at all times.
Strapless or sheer strap dresses and tops are not permitted.
Trousers must be full length and worn with a top that adheres to the guidelines above.
Midriffs must be covered.
Shorts are not permitted.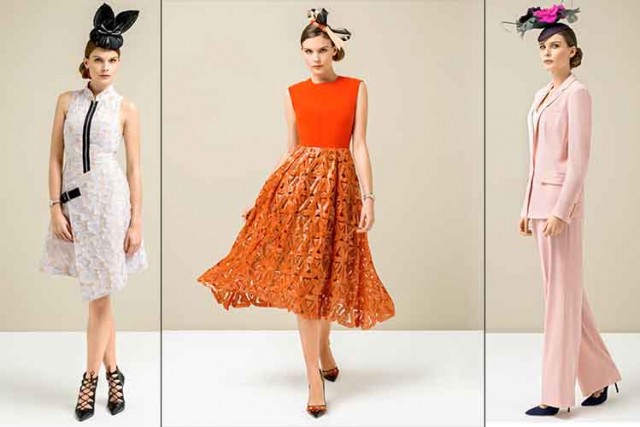 WINDSOR ENCLOSURE (The Silver Ring)
While  racegoers are encouraged to wear smart clothes, no formal dress code applies in the Windsor Enclosure except that replica sports shirts are not permitted.
HOMEWORK: What type of headpiece would you choose to wear to Ascot? A fascinator? A wide-brimmed hat? Share in the comments! I've selected a classic boater hat for the occasion.


Information and Video Courtesy: ascot.co.uk, AscotRacecouse youtube channel
Photo Courtesy: huffintonpost.com.uk, fashion.hellomagazine.com, Evoke.ie