Pearls are the quinteseestial ladylike accessory. Whether it's a classic necklace, stud earrings, or a charming bracelet, you can wear them with everything and anything. Dress them or up dress them down.
Although they're always sure to make an elegant statement sometimes, depending on your age or style, they can appear a little too "traditional" for a modern lady's taste.
Maybe it screams 50's housewife to you or you're simply looking for other alternatives besides your daily go to look. Consider these suggestions for making pearls modern and pulling off a glamorous modernized look.
Use them in unexpected ways.
Ok for this you may not want to be using real pearls. But by embellishing your clothing or accessories with faux pearls you can still achieve that elegant sheen without having to settle for the always expected pearl set. Think pearl embroidered headbands, sweaters, cardigans, even shoes.
Mix it up, literally.
An easy way to give pearls a fresh look it to mix it with other pieces of jewelry. Wear a strand of pearls along with some chunky gold or silver chains. Or keep an eye out for pieces that mix metal, other gems and pearls in the same piece. It creates an edgier more youthful look.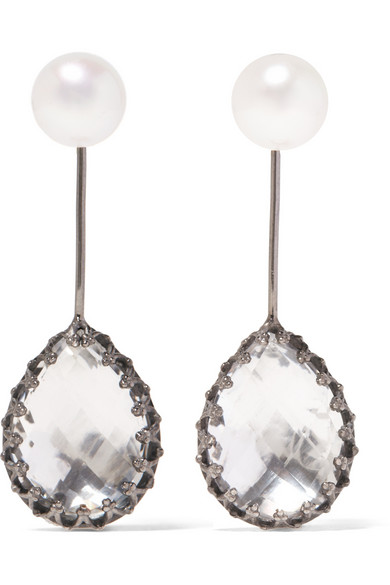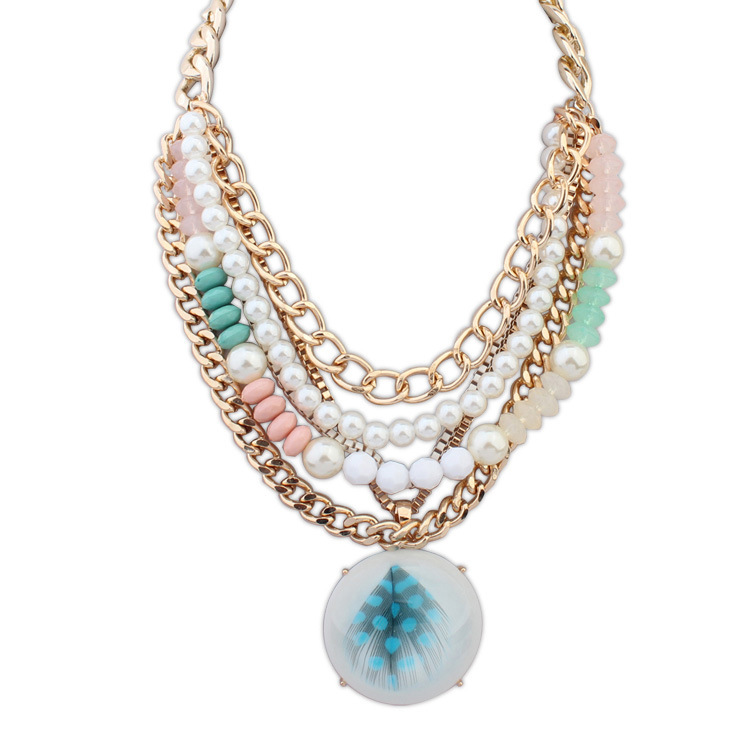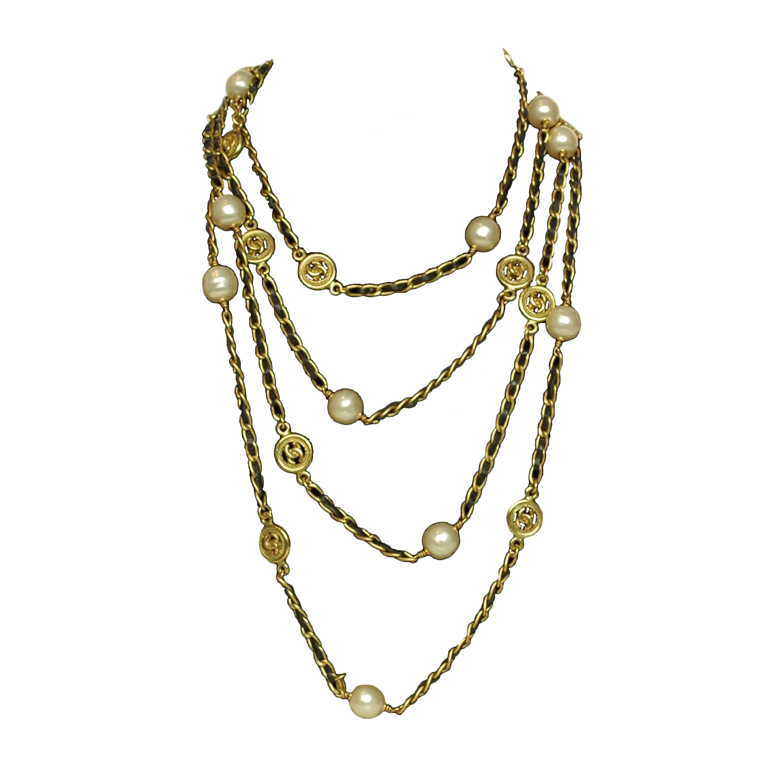 Wear them with unexpected outfits.
Sometimes it's not about wearing different things it's about combining things differently. You don't always have to save your pearls for a formal evening or one of your more polished looks. Even when you're having an "'I'm not a lady" day and slumming it with jeans and sweats throwing on some pearls will turn an otherwise bleh outfit into mysteriously chic.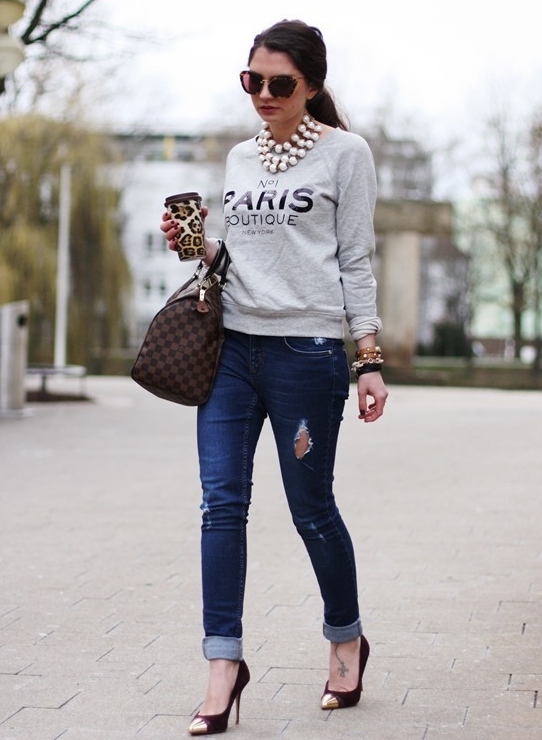 HOMEWORK: Would you try out any of these suggestions? Or maybe you have some ideas to modernize the classic pearl look. Please share in the comments!

Photo Courtesy: netaporter.com, 1stdibs.com, simon rocha, emily-london.com