The skirt suit has long been a classic staple in a lady's wardrobe. Jackie O was famous for her pink suit, it was also a frequent choice for Grace Kelly, now even Kate Middleton is fond of the skirt suit.
Although I love the sophisticated look it lends, I do agree it can come across as dowdy or stuffy depending on your job, age, and environment. Unless you're meeting government officials or heads of state like Kate Middleton there's plenty of options to keep it young and fresh.
A skirt suit doesn't have to automatically spell ultra conservative. I think you can still pull off a modern skirt suit while looking stylish and modern.
Length
Feel free to go slightly above the knee and if you can pull it off try a short skirt. If you do go short remember to keep your top more conservatively covered and by short I mean no shorter than where your fingertips fall.
Fit
Pay attention to the fit. If you opt for a longer skirt try to keep it fitted. Notice how Amal Clooney's skirt is fitted more closely to her knees whereas Jackie O's is a little straighter creating a more boxy shape. You can also better show off you figure by choosing a jacket fitted at the waist.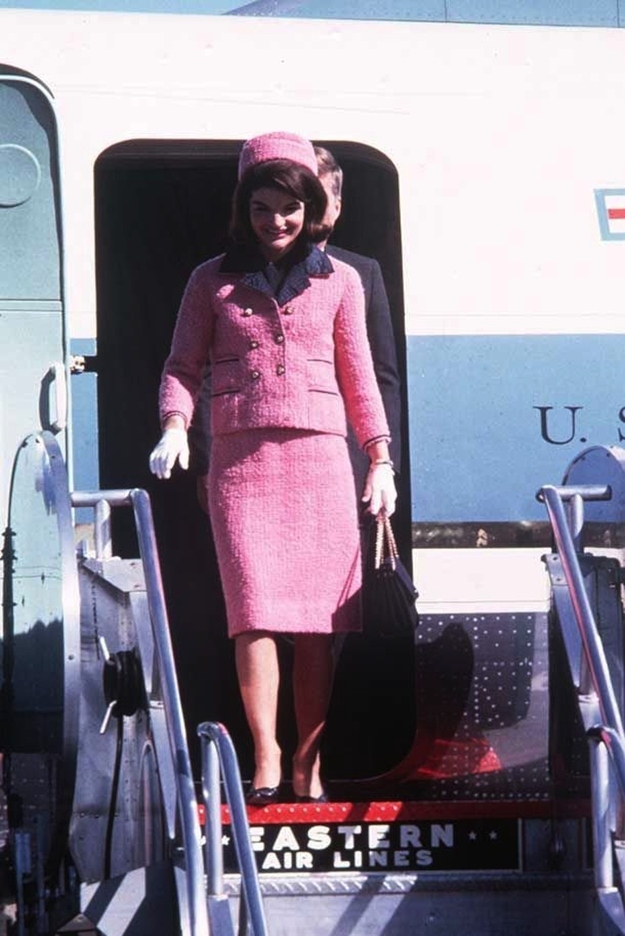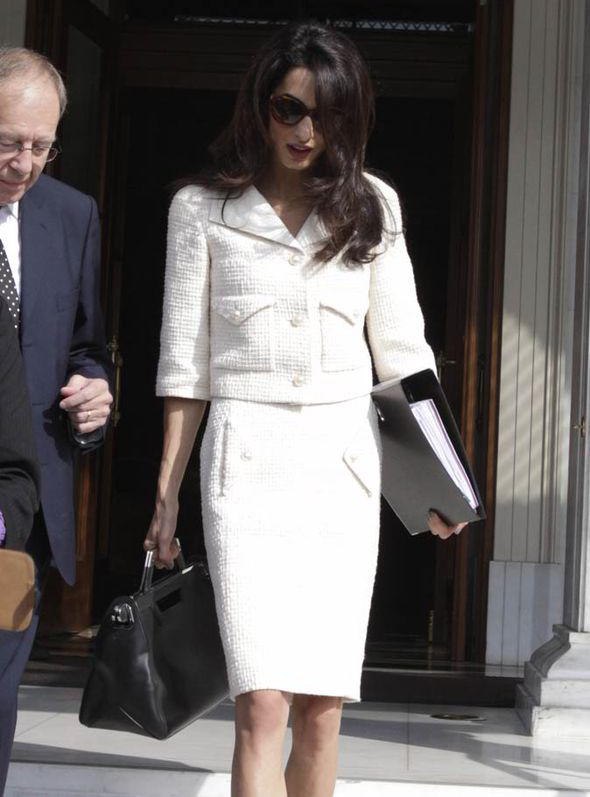 Cut and Shape
Play around with cut and shape. You can get a completely modern look by trying something out of the box. Just be sure to try it on to see if it works on you body.
Fun Blouse
It's easy to forget about the blouse your wearing underneath a jacket. Instead of a plain neutral try a fun printed silk top or one with a pop of color. Don't be afraid to mix and match. Remember you could be removing your jacket so it should also look stylish when wearing just blouse and skirt.
Mixed Fabrics
Yes the classic skirt suit consists of a matching jacket and skirt and although beyond elegant, you can also create a gorgeous look by mixing various fabrics and textures. For instance try a tweed jacket over a patterned skirt or even a structured knit cardigan over a complementing skirt.
Color and Print
To keep things fun feel free to experiment with color and print. It can make an otherwise plain suit come alive.
HOMEWORK: Do you ever wear a skirt suit? If so what's your favorite style?

Photo Courtesy: fitted.ro, express.co.uk, glamour.com, machka.com.tr