Having a set of tried and tested beauty tips is essential for the Lady. Proper maintenance can sometimes be overwhelming. Women have so many details to oversee! Here is a proper checklist of beauty tips that I find quite effective for maintaing a posh ladylike look.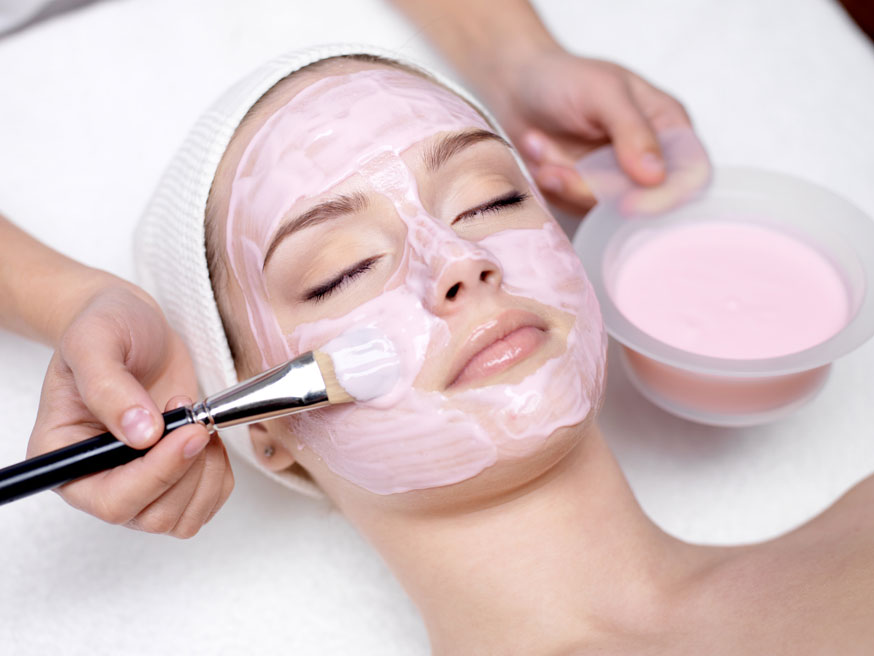 Skin:
Think of your skin as the foundation of your beauty. It's a direct reflection of your inner health and is what everything else is built upon.
Religiously cleanse face morning and night. Never skip.
Find what works for you and use products consistently as to prevent breakouts or irritations.
Daily apply sunscreen to face, no less that SPF 15. Don't forget the neck and top of hands. 
Unless you know your face can handle it, get a facial no less than a 3 weeks before an event. They can lead to breakouts and irritations for a brief period.
Try retin-a cream, the only proven product to prevent and reverse effects of aging. Allow a period for skin to adjust as it has a strong effect.
A summer tan is always flattering but orange is over. Ladies should never use a tanning bed as it's unnatural and above all unhealthy. If one desires a sun kissed glow they may use a spray tan but only a few shades lighter than your natural color. A lady should always appear natural.
Exfoliate body one to two times a week. You may also try a daily dry brushing technique where one takes a natural dry brush and gently brushes skin in long broad strokes before showering. Always brush towards your heart. Dry brushing exfoliates, stimulates your lymphatic system, helps reduce cellulite and unclogs pores.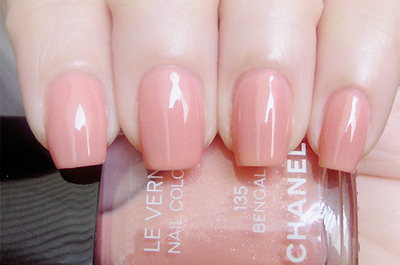 Nails:
A lady's nails should always be perfectly maintained. Think of it as your calling card.
Shocking I know but I'm one for doing my own manis and pedis, I find it relaxing. But if you prefer the salon be sure you're skilled enough to preform an emergency fix up in between appointments. A lady must never be seen with chipped or broken nails.
Don't neglect toes, even in the winter months.
Polish should typically be natural, either pale pink, classic red, or a clear varnish. However, I do understand some variations may occasionally be used when attempting to achieve a particular fashion look. No matter what color you use it should always compliment the outfit.
Nails should not be overly long or overly short. Keep at an appropriate length at all times.
Always be sure cuticles are well maintained so polish can be placed seamlessly.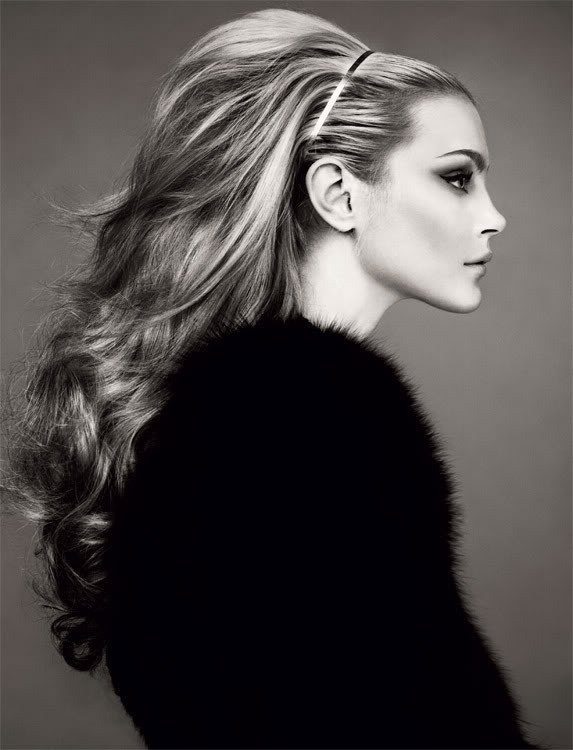 Hair:
A Lady should at all times have clean, neatly trimmed, natural colored hair.
If dyed, hair color should be natural. If adding highlights they should blend naturally.
Touch up roots every 4 to 6 weeks. Ladies don't do ombre.
Trim hair at least every other month.
Wash hair 3 to 4 times a week. Avoid washing daily as this strips hair of natural essential oils.
Deep Condition 2 to 4 times a month depending on dryness of hair.
When using conditioner start by applying conditioner to ends of hair first as this is where moister is most needed. If not needed avoid the hair near your roots altogether as conditioner can lead to build up on your scalp.
When combing wet hair be sure to be gentle as you break up tangles to avoid breakage and spit ends.
Try sleeping on a silk pillowcase as cotton tends dry out the hair.
Invest in proper hair accessories. Alexandre de Paris makes some charming clips and bows.
Always use a proper hairband for ponytails to avoid breakage. Try to match the band color to your hair color for a seamless look.
Before swimming in a chlorinated pool soak your hair in fresh water to prevent hair from soaking up the chlorine.
Always keep legs and underarms hair free and smooth. If you have noticeable hair in other unsightly areas such as face or bikini area tend to that as well.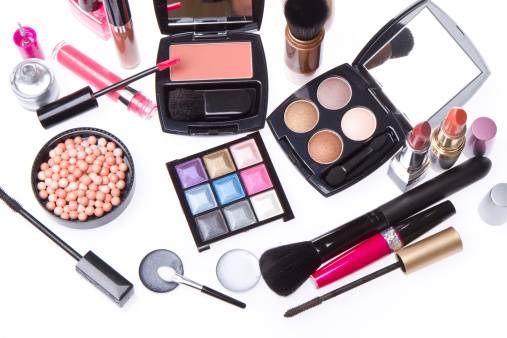 Makeup:
For a modern lady heavy makeup is no longer necessary for every occasion but that does not mean you should leave the house looking like a drown rat.
Always apply a coat of mascara, some lipstick or balm and a touch of blush. You never know whom you'll run into on your way to the jewelers.
Use natural and complimentary color tones. Skip the blue eye shadow.
Avoid too much shimmer and never use glitter unless attending a masquerade ball.
Lipstick is ladylike. If you're going to choose a gloss stick with neutral hues and stay away from glitter, you're not 13. 
Define your brows. I like to define with a powder a shade darker than my natural color and set with a clear gel. Feel free to adhere to the size and shape you think looks best for your face but avoid over plucking. If unsure, consult a professional as eyebrows can make or break a face.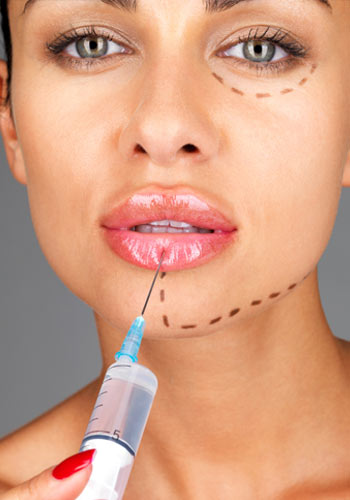 Plastic Surgery:
I'm all for plastic surgery as long as it appears natural, is not overdone and comes from a place of self esteem and not fear or pressure.
When it comes to Botox, injections and fillers moderation and balance is key. It's all about tiny tweaks while still looking like a well rested version of yourself.
Lip injections can give a youthful boost however too much and particularly overfilling your upper lip will result in an unnatural look and tends to make you appear older.
The days of oversized breasts on stick thin bodies are over. It looks tacky and unnatural. If you desire breast implants, or a reduction, take into account your body as a whole to determine which size best compliments your figure.
Sometimes a more involved surgery, tummy tuck, facelift, liposuction will be a viable option but before considering these types of surgeries I suggest naturally trying to resolve your issue whether it's through exercise or diet. Quick fixes usual don't last.
Diet & Exercise:
Diet and exercise should never be overlooked as this is what determines your inner health and beauty.
Drink drink drink and I'm not talking about your Moët. Water is essential for clear skin and and shiny hair not mention working wonders for your insides. Drink at least 8 oz or 2 liters a day.
Meditate or practice yoga at least 3 days a week. Relaxation is key in preventing premature aging. Stress can cause under eye bags, wrinkles, breakouts and weight gain. How unattractive.
Dieting is individual to the body but extreme dieting is good for no one. Reduce your sugar intake, don't eat too much red meat and stop eating products containing preservatives or artificial substances. Eat more fruits and vegies. That's it, don't obsess!
Pilates is the best for obtaining those long lean muscles. Minor cardio and weightlifting is nice as well.
Some acceptable sports for the Lady are tennis, golf, ballet, croquet, polo, hunting, dressage and skiing.
HOMEWORK: Have I missed any essential tips? Let me know what tips help you look like a Lady in the comments below.


Photo Courtesy: permanentmakeupofmd.com, lovethispic.com, thebeautyinsider.com, fashionsignin.com, vogue.com